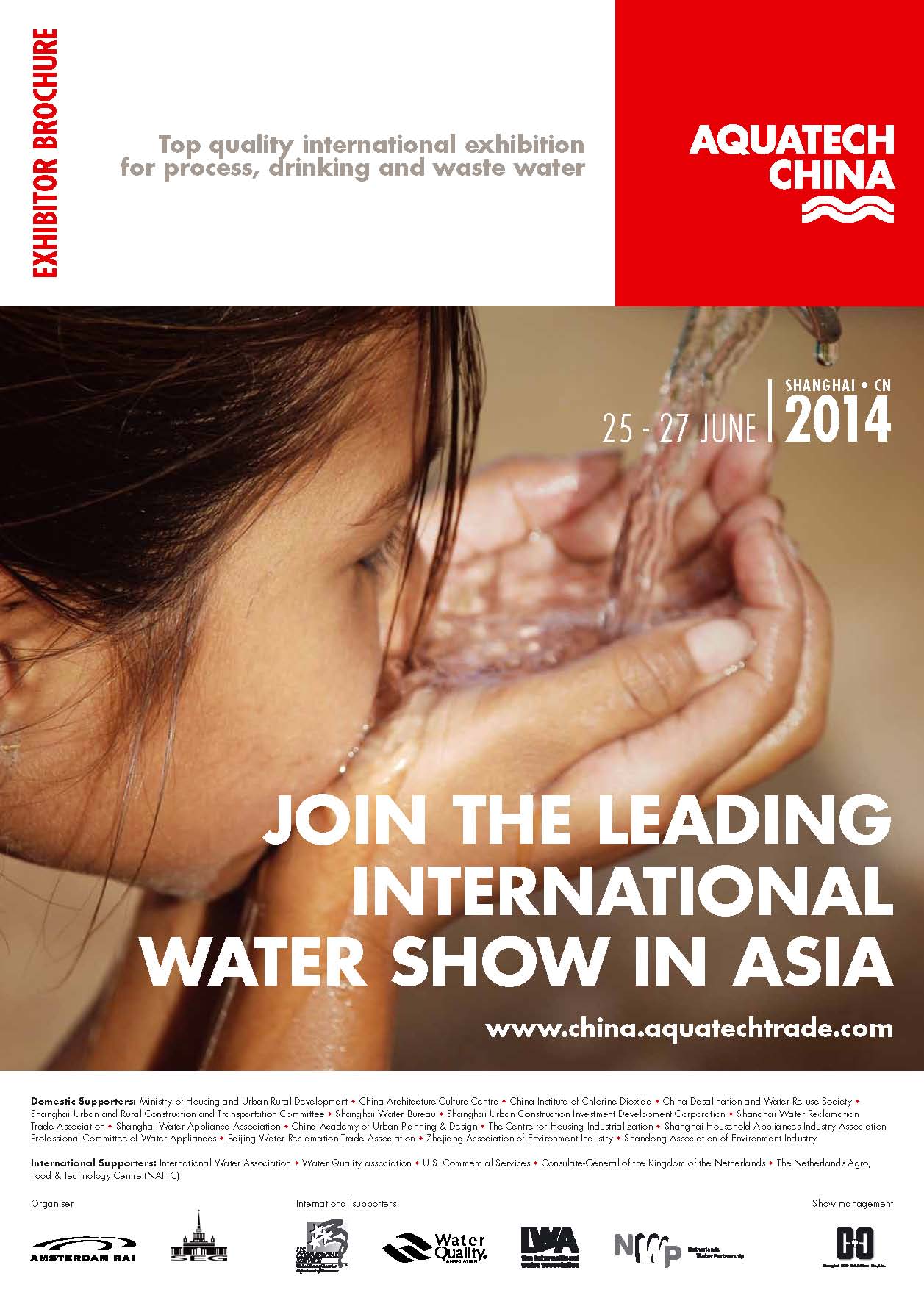 Detailed introduction to AQUATECH China. THE LEADING INTERNATIONAL WATER TRADE SHOW IN SHANGHAI (25-27 June, 2014):
The Largest international water trade show will take place in China, Shanghai from 25 to 27 June 2014 at one of the leading exhibition centres for international events in the world. For the 7th Edition of Aquatech China the show space will be expanded to 75,000m2 and will held over 38,500 visitors from over than 70 different countries.
The show is going to focus on
products and services

within the water technology supply chain such as wastewater treatment ;
point of use and membrane technology;
storage and water transportation.
High quality conferences and seminars with leading experts, networking opportunity and business expand. The global event will bring together all water associations from different parts of the world, which is a great opportunity for matchmaking in the water sector market.
Please find all exhibitor information at www.china.aquatechtrade.com